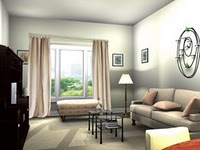 Everyone loves the great results that the Manhattan Beach Carpet Cleaners are able to provide, however, not so many people want to actually pay for those great results.
This isn't because they don't have the money, but because it seems like such an easy thing to do yourself.
You'll just rent a cleaner or purchase one for your own home, right?
Unfortunately, the final results aren't always as impressive as you know they would have been if done by a professional. You could spend an entire weekend cleaning your carpets only to find that the Gatorade stain from your son just won't come out and the cleaner is leaving strange faded out marks that you don't remember being there before. It gets frustrating!
The Manhattan Beach Carpet Cleaners will get the stains out without fading everything out.
The fresh scent of a clean home and the appearance of bright, colorful carpets void of stains is well worth paying for in the end.
These professionals also have one other thing you don't have: years of great firsthand experience with carpet cleaning. That is perhaps the number one benefit of hiring the Manhattan Beach Carpet Cleaners.
Plus, you can kick your feet up with a refreshing drink and relax when you hire professional carpet cleaning services. They do the work and your job is just to supervise.
What color are your carpets actually supposed to be? You could find out by hiring these professional carpet cleaning technicians today.
Call First Choice Carpet Cleaning Manhattan Beach at (310)374-1090 to schedule an appointment, ask us a question or to request a FREE estimate.
We offer carpet cleaning in Manhattan Beach, Hermosa Beach, Redondo Beach, Torrance, Hawthorne, Lawndale, El Segundo, Gardena, Lomita, Harbor City, San Pedro, Palos Verdes, Rolling Hills, Rancho Palos Verdes, Westchester, Culver City, South Bay and most parts of Los Angeles county.