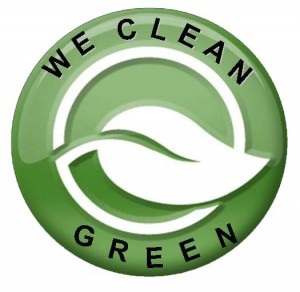 Organic carpet cleaning is becoming more mainstream today, which is causing prices on these services to go down.
This is great news for many people concerned with the environment and the toxicity of standard carpet cleaning products.
It is also leading to an increase in inquiries from people who aren't quite sure what organic carpet cleaning is.
Organic carpet cleaning simply refers to the use of products and cleaning methods that do not harm the environment and which are safer and healthier for humans and pets.
The products used by cleaning companies offering organic carpet cleaning services are just as powerful as the chemical based products used by standard cleaning services.
In some cases, organic cleaning products can be even stronger than their chemical alternatives!
Many people feel more comfortable with organic carpet cleaning services and products because they are safer for humans and pets to inhale. Anything that is sprayed in your home will be inhaled when you breathe, so it is always a concern when chemical based cleaning products are sprayed in heavy concentrations.
The products used by a service offering organic carpet cleaning services will be completely safe for the environment as well as all humans and pets that come in contact with the product or fumes.
This puts most homeowners at ease when hiring a professional cleaning crew, especially if the cleaning products will be used on bedding and pillows resting on the furniture where people will be sitting and lying down.
Organic carpet cleaning products and services will become more and more affordable as consumer demand for them grows. Today, you can find them at extremely affordable prices in most large cities, with many smaller communities adopting healthier green practices and products as well.
If you are at all concerned with the chemicals in the carpet or upholstery cleaning products used in your home, then call First Choice Carpet & Upholstery Services at (310) 374-1090 to schedule an appointment, ask us a question or to get a free estimate.
Service Areas Include: Manhattan Beach, Hermosa Beach, Redondo Beach, Torrance, Hawthorne, Lawndale, El Segundo, Gardena, Lomita, Harbor City, San Pedro, Palos Verdes, Rolling Hills, Rancho Palos Verdes, Westchester, Culver City, South Bay and most parts of Los Angeles county.