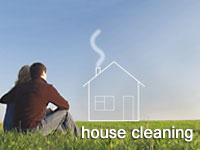 Are Redondo Beach Green Carpet Cleaning services any different from other carpet cleaning companies?
Should you seek out a local service that only uses green products and practices, or should you just go with the lowest priced service?
These are valid questions that more people are thinking about since green carpet cleaning is picking up in popularity.
Most large cities have a service or two operating with green standards and consumers are becoming interested in safer cleaning services that protect their home, families, and pets.
Redondo Beach Green Carpet Cleaning products are often completely natural and do not contain the toxic chemicals that are included in other cleaning products. This change in ingredients makes them a safer alternative for your health and that of everyone you love.
The problem is most people don't want to pay the higher prices that may come with green carpet cleaning services. They would rather go with regular cleaning products to save a few bucks, but they don't realize how unsafe those cheaper products can be.
So, you have higher quality Redondo Beach Green Carpet Cleaning products in one hand and cheaper products full of toxic chemicals in the other. Which do you choose for your home? What about for your family?
Most homeowners choose the Redondo Beach Green Carpet Cleaning services once they realize how big the differences are. The good thing you don't lower the quality of the cleaning or get any worse results when you go with green products. They have been perfected and are every bit as effective as most non-green carpet cleaning products!
If you want the safest possible cleaning products used in your home, you have to locate companies offering completely green carpet cleaning services. They will use the best products that present no danger to your family and will leave your home sparkling clean, sanitary, and extremely safe.
Call First Choice Green Carpet Cleaning in Redondo Beach at (310) 374-1090 to schedule an appointment, ask us a question, or to get a free estimate.