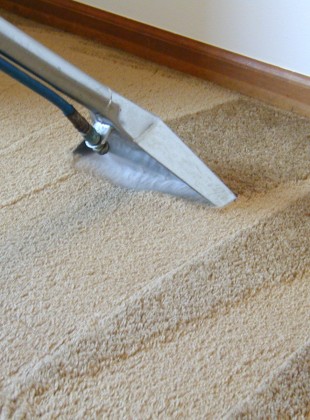 One of the largest decorative pieces in your home is your carpet. Carpets and area rugs not only add to the decor of each room but are often expensive. This is why it is so important to take excellent care to preserve and maintain your carpets and in turn add years to their longevity.
Having Your Carpets Professionally Cleaned
Steam cleaning your rugs and carpets will add greatly to the life and beauty of your floors. First Choice Carpet Cleaning Redondo Beach possess all the needed training and knowledge to remove stains without damaging or fading your carpets. It will look so good when it is done that people will ask you if you put down new carpeting! The color will stay vibrant and your carpet will last for years to come.
Old Or Faded Carpets
If your carpet is already faded, don't worry. You don't have to spend a fortune laying new carpet just because your carpet is losing its luster! Professional carpet cleaners can even cold water dye your carpets for you. Even if your home has flooded, they can remove all the excess water that has soaked through to leave your carpet new and completely restored within hours.
Carpet that has never been professionally cleaned is full of dirt and debris. Over time this dirt adds up and acts like sandpaper against the delicate fibers of your carpet. Regularly having your carpets professionally cleaned will stop with dirt and debris from accumulated and keep your carpet looking new and fresh for years.
Steam Cleaning To Remove Difficult Stains
Steam cleaning your carpets is much more efficient than having them dry cleaned, plus your carpets will dry faster and look cleaner. The pressure of the steam forces every speck of dust out of your carpet and padding and also removes even the most difficult stains. Plus, you can usually purchase the best stain removers from carpet cleaners. These stain removers are far better than anything you will find at the store and are chemically designed to remove stains without removing the color and luster from your carpet. These bottles are great for everyday clean-ups in between your professional carpet cleanings.
Choose A Professional or DIY?
I'm sure you have seen those carpet cleaners for rent at your local stores and been tempted to rent one and do it yourself. No doubt they are cheaper than hiring a professional, but nothing compares to the job a professional can do. Besides, do you really want to risk permanently damaging your rugs and carpet just to save a few bucks? Use a professional carpet cleaner and you will receive years of life added to your carpet and the peace of mind knowing that you and your love ones are in a clean and healthy environment.
Call First Choice Carpet Cleaning in Redondo Beach today at (310) 374-1090 if you want to know more about their professional carpet and upholstery cleaning services.
Carpet Cleaning Service Areas Include: Redondo Beach, 90278, 90277, Manhattan Beach, 90266, Hermosa Beach, 90254, Torrance, Hawthorne, Lawndale, El Segundo, Gardena, Lomita, Harbor City, San Pedro, Palos Verdes, Rolling Hills, Rancho Palos Verdes, Westchester, Culver City, and most parts of South Bay and Los Angeles county.