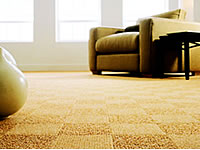 Why should you hire these Manhattan Beach Carpet Cleaning professional?
There are a few different options when you want that fresh, clean scent that comes with cleaning your carpets and rugs.
You can try to clean them yourself with a small carpet cleaner but it will take a long time and the results will not be nearly as great as you expect.
You could also rent a larger sized carpet cleaner from a local grocery store. The problem here is you may have difficulty operating the equipment and any damages will cost you a pretty penny. You will also spend a lot of money buying the cleaning solution that goes into the rental machine. Having to haul the heavy equipment from the store to your home and back again every time you need carpet cleaning.
Of course, another option would be to just live with dirty carpets, but that isn't something you are willing to settle for. So, what is the final option?
The best option is of course to hire the Manhattan Beach Carpet Cleaning pros. Professionals know how to operate their equipment and will do all of the hauling and transporting themselves. All you have to do is let them in the door to work their magic. Kick back, relax, and let the professionals sweat it out.
When you hire these Manhattan Beach Carpet Cleaning professionals you are also guaranteed to get better results. They will use the right cleaning solution for the type of stains or dirt on your carpeting and their equipment will be more powerful than what you would likely find to use on your own. They also have insider information and tricks that will take out some of the tough stains that you would never be able to get on your own.
In fact, the professionals at Manhattan Beach Carpet Cleaning can often get out stains that homeowners have tried and failed to get out on their own!
Call First Choice Carpet Cleaning Manhattan Beach today at (310) 374-1090 to schedule an appointment, request a FREE estimate or ask us a question.
We offer carpet cleaning in Manhattan Beach, Hermosa Beach, Redondo Beach, Torrance, Hawthorne, Lawndale, El Segundo, Gardena, Lomita, Harbor City, San Pedro, Palos Verdes, Rolling Hills, Rancho Palos Verdes, Westchester, Culver City, South Bay and most parts of Los Angeles county.