Leather Furniture Cleaning
Leather Upholstery Cleaning and Conditioning Specialist in the Beach Cities and South Bay Area
Our Leather Plus System Includes a Four Step Process:
STEP #1: We use a high quality leather cleaner on entire leather area to bring back the natural color of the leather.
STEP #2: We use a leather spotter to try and remove tough spots like newspaper print, blue jean dye, make up and ink.
STEP #3: We use our leather conditioner to help in protecting cracking and premature aging of the leather in the furniture. The essential oils present in the conditioner make it soft and supple. Our leather conditioner consists of glycerins and finest of oils. Leather conditioner makes your furniture shine and leaves no oil residue.
STEP #4: We will use a product called LeatherGuard to protect against future stains and fading. All four steps are included in one single price per linear foot and per each piece.
Leather Cleaning & Conditioning Prices: ($75 min.)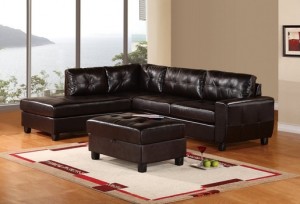 Couch, Chair & Ottoman……….$8-$12 per lin ft.
Furniture Frame only……….…..$7-$9 per lin ft.
Pillows & Large Cushions..……….….$10-$20 ea.
Dining Chair (seat or seat/back)…… $10-$20 ea.
Bar Stool (seat or seat/back)…………$10-$20 ea.
Captain Chair (auto or RV)…………. $25-$40 ea.
Bench Seat (auto or RV)………. $8-$12 per lin ft.
Advantages of Using Our LeatherPlus Cleaning System:
Cleaner…
– will not affect finish or texture of leather.
– does not leave soil-attracting residue.
– hypoallergenic when dry.
– non toxic, biodegradable and user safe.
Conditioner/Moisturizer…
– immediate results
– superior reconditioning properties.
– reduces abrasion and wear.
– contains UV protection to inhibit fading.
– revitalizes dry, cracked leather.
LeatherGuard…
– penetrates leather to protect against oil and water base stains.
– advanced fluoropolymer technology; does not contain silicone.
– protects against fading.
– increases resistance to abrasion and wear.
– reduces evaporation of natural oils found in leather, thus
maintaining it's resilient and supple texture.
Note: We only clean protected, top-coated, aniline leather as well as vinyl. We do not clean suede and nubuck (the grain side of leather).
Call First Choice Carpet & Upholstery Cleaning today at (310) 374-1090 to schedule an appointment, request a FREE estimate or ask us a question.
Leather Sofa Cleaning Service Areas in South Bay, Ca include: Manhattan Beach, Hermosa Beach, Redondo Beach, Torrance, Hawthorne, Lawndale, El Segundo, Gardena, Lomita, Palos Verdes, Palos Verdes Estates, Rancho Palos Verdes, Rolling Hills, Rolling Hills Estates, Westchester, Culver City, Marina Del Rey, Venice and most parts of Los Angeles county.