on Oct, 18, 2011

Comments Off

on How to Find the Best Commercial Carpet Cleaning Service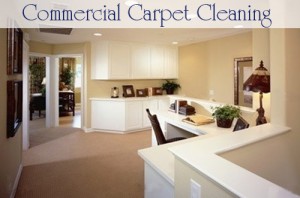 If you have just moved into your office or have just had new carpeting laid throughout the building, you obviously are thinking about getting an commercial carpet cleaning service because you know that there will be high-traffic areas and of course accidents will happen such as spilled coffee or other liquids.
Therefore, you want to find the best team to take care of your carpets because a good commercial carpet cleaning service can keep your carpets in new condition for longer and thus, get more life from the carpet, which will save you money.
When you are searching for the best commercial carpet cleaning company in your area, make sure you compare the methods by which the company will be using on your carpets.
The steam cleaning method is the best because it cleans the carpets deep down, whereas shampooing the carpet, simply does not get the entire carpet clean and it can leave behind residue, which can then be tracked around the office.
Another aspect you need to keep in mind when comparing commercial carpet cleaning service companies in your area is the professionalism of the company.
How do they representatives present themselves, do they appear professional or do they seem like they just want to talk about how much they charge rather than the services they provide.
In addition, you should ask about a trial basis of cleaning the carpets because you enter into a long-term contract with them, this way you can get a feel for the work they do without signing any contracts.
Commercial carpet cleaning companies are everywhere and finding one that works best for your office building means doing your research so that you can find the service that works best for you.
After all, you do not want to have to replace your carpets due to a bad cleaning service, so it truly pays to be picky and ask a lot of questions.
Call First Choice Carpet & Upholstery Cleaning today at (310) 374-1090 to schedule an appointment, request a FREE estimate or ask us a question.
Service Areas Include: Manhattan Beach, Hermosa Beach, Redondo Beach, Torrance, Hawthorne, Lawndale, El Segundo, Gardena, Lomita, Harbor City, San Pedro, Palos Verdes, Rolling Hills, Rancho Palos Verdes, Westchester, Culver City, South Bay and most parts of Los Angeles county.