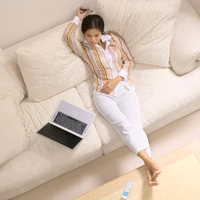 There are some instances in which you can spray the Fabreeze and go on with your life, but eventually the time comes to do more substantial upholstery cleaning.
For some it is the dog's favorite chair that starts to smell like dander and urine while for others it is preserving valuables passed down to them in an estate.
Whatever the case may be for your life, you will eventually need to hire Hermosa Beach Upholstery Cleaning services.
When you try to do these jobs yourself you risk damaging the upholstery rather than making it look new.
Some mistakes that can be made include:
1. Using the wrong cleaning solution can leave holes or color deformations in the fabric.
2. You won't know the tricks of working with different types of fabric and will give up on stains that could be removed if you only had more knowledge.
3. Using the wrong techniques and products can set stains in so that even professionals will have more difficulties getting them out.
In many cases, these mistakes can cost you more money than you would have spent on professional Hermosa Beach Upholstery Cleaning services to begin with!
The best case scenario is you get the upholstery looking better, but it won't be as nice as it could be with professional upholstery cleaners working on it. The worst case scenario is you ruin valuable furniture that could be antique or which holds great sentimental value for your family. Either way you look at the issue, it is worth hiring professional Hermosa Beach Upholstery Cleaning services.
You may want to try cleaning up some upholstered items on your own if they have limited monetary value and aren't emotionally valuable, but furniture worth more should be treated with greater care. Greater care requires the services of professional Hermosa Beach Upholstery Cleaning technicians.
Call First Choice Upholstery Cleaning in Hermosa Beach at 310-374-1090 to schedule an appointment, ask us a question, or for a free estimate.