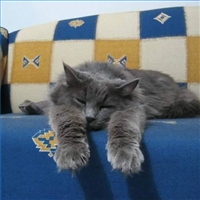 Cleaning your home is a daily event if you have a pet that likes to shed, but did you know that much of the hair and dander from your pets cannot be seen on the surface of your home? Many homeowners are quite surprised to discover this fact, but it is entirely true. Much of the pet byproducts in your home cannot be seen with the naked eye.
Pets as well as humans leave behind hair, dander, and other by products which work their way down below the surface layers of your home with time. It works its way into the fabric of your furniture and below the surface of your carpeting. It even collects in the small cracks and corners of hardwood flooring and around floor boards.
Eventually, your home will have a foul odor that will be anything but welcome. The only way to avoid this is to hire Hermosa Beach Pet Odor Removal services to come to your home on a routine basis. Just once is not enough. They need to come in regularly to ensure your home remains fresh and odor-free.
You may be tempted to try pet odor removal on your own, but this isn't something most people can accomplish with great results. You can paint your own nails, give yourself a manicure, and cut your own hair at home these days. Heck, you can even make your own generators to cut down on the electric bill! Unfortunately, you can't reasonably accomplish what the pros can at Hermosa Beach Pet Odor Removal on your own.
Most homeowners struggle with pet odor for years before they call in Hermosa Beach Pet Odor Removal services. They finally realize that the odors are getting worse rather than better with time and they give up on doing it themselves. This is because odor removal and cleaning products sold on the market are not as effective as the ones used by professionals.
Also, some products contain chemicals that can be health risk in a residential setting or when used incorrectly. It is better to keep your home safe and toxin free by calling in a professional pet odor removal service.
Call First Choice Pet Odor Removal in Hermosa Beach at (310) 374-1090 to schedule an appointment, ask us a question, or to get a free estimate.