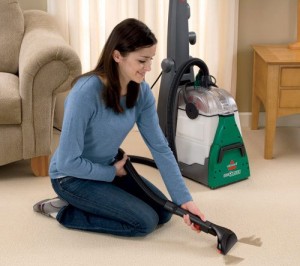 We're all looking for ways to save money theses days. You may have even thought about renting one of those DIY carpet cleaners instead of hiring a professional to clean your carpets, just to save a few bucks.
Yes, saving money is important, but it is also important to have a job done right, especially when it involves your home and your families health.
Professionally carpet cleaning is very important and there are several reasons why you should always hire a professional Carpet Cleaner in Manhattan Beach instead of trying to do this difficult task yourself.
Carpet Cleaning Machinery and Equipment.
The most obvious reason for hiring a professional is of course the machinery and equipment that they have access too. If you want your carpets to be as clean as possible, and I'm sure you do, you need to use the best tools possible. You want to be sure that the equipment used to clean your carpets will truly reach down deep to the roots of each fiber and only the professional carpet cleaners have access to machinery that can get this job done.
Carpet Types
More than likely, you have no idea what type of carpet you have or the best way to clean it. Carpet cleaning pros are trained and experienced in dealing with a wide variety of carpet types and they know exactly how to clean each effectively, and also how to keep it clean. If you are uncertain what type of carpet you have and use the wrong cleaner you could end up damaging your carpet or not getting it completely cleaned. Some cleaners will actually cause your carpet colors to fade. It is always best to let a professional handle your expensive carpets in order to guarantee the best results.
Special Cleaners and Chemicals
There are a lot of DIY carpet cleaners available at your local store, but these cleaners are often times not strong enough to get the job done correctly. The reason you're having your carpets cleaned in the first place is to create a cleaner and healthier environment in your home, so why use cheap supermarket cleaning machines that won't fix the problem? Manhattan Beach Carpet Cleaning Pros have specially formulated cleaners that contain detergents most people do not have access to. They are designed to make your carpet look brand new, and also to remove dirt, mold, and bacteria that are deep within your carpet fibers causing allergies and other health problems.
So, yes hiring professional Manhattan Beach Carpet Cleaners will be a little more expensive than doing it yourself, but it is well worth the money. Plus you will have the peace of mind knowing that your carpet and air is clean and bacteria-free.
Visit First Choice Carpet Cleaning Manhattan Beach or call us today at (310) 374-1090 if you want to know more about our professional carpet cleaning services.
Carpet Cleaning Service Areas Include: Manhattan Beach, 90266, Hermosa Beach, Redondo Beach, Torrance, Hawthorne, Lawndale, El Segundo, Gardena, Lomita, Harbor City, San Pedro, Palos Verdes, Rolling Hills, Rancho Palos Verdes, Westchester, Culver City, and most parts of South Bay and Los Angeles county.