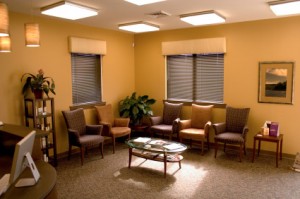 When it comes to the Best Commercial Carpet Cleaning Method, you will get a lot of answers depending on who you ask, but the truth is the steam cleaning method is the best way to get your carpets clean and make them stay cleaner for longer.
Shampooing the carpet always leaves a residue in the carpet no matter how good the machine is that the company may be using.
With steam cleaning, it is considered the way to deep clean carpets like no other method can because is naturally gets deeper into the carpet fibers and removes and breaks up the dust and dirt that is hiding.
When you are looking for the Best Commercial Carpet Cleaning Method, you have to take into account how the steam method works, first the water in the machine is heated along with a cleaning solution that is extracted into the carpet via the wand method or other special tools.
As you move across the carpet, it is also pulling up the steam and hot water, so in essence it is vacuuming or sucking up the steam on each pass, the result is you have beautifully clean carpets along with a fresh smell behind.
Typically, using the steam method takes the carpet about eight hours to dry; therefore, you should have it done overnight while no one is in the building to give the carpet a good chance to dry after the cleaning process.
One of the reasons the steam is the Best Commercial Carpet Cleaning Method is because the hot water and steam literally takes out stains and dirt better than any shampooer or foaming machine can do because it gets deep into the carpet fibers where the dirt and grime hide. You are left with fresh and new looking carpets after the steam cleaning treatment.
Call First Choice Carpet & Upholstery Cleaning today at (310) 374-1090 to schedule an appointment, request a FREE estimate or ask us a question.
Service Areas Include: Manhattan Beach, Hermosa Beach, Redondo Beach, Torrance, Hawthorne, Lawndale, El Segundo, Gardena, Lomita, Harbor City, San Pedro, Palos Verdes, Rolling Hills, Rancho Palos Verdes, Westchester, Culver City, South Bay and most parts of Los Angeles county.