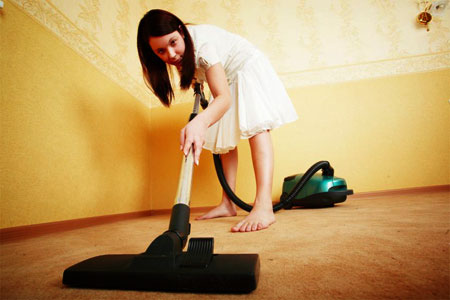 Most carpets last anywhere from 10 to 20 years, this depends on the quality of them. However, they will only last this long when they are properly taken care of. Even the most expensive carpet will not last without being vacuumed on a regular basis.
But longevity is not the only reason to vacuum your carpet. Read on to find out more on this subject.
Dirt
Of course, the first reason you vacuum is to get the dirt out of the carpet. If you allow the dirt just to be ground in day after day it could affect the color and the condition of the carpet. Not to mention you would see the dirt constantly.
Allergens
Another reason for vacuuming the carpet on a regular basis is to remove dust and other allergens from your home. Dust mites love to hide in the carpet. These are one of the top household allergens. Again getting dust up from the carpet protects the look of it too.
Pet Hair
Vacuuming up the pet hair off your carpet keeps it smelling like a carpet and not your pets. It can get quite musty smelling form the pets being on it. Various cats and dogs shed a lot and so you must vacuum more frequently to keep up with this problem than you would normally do.
Longevity
A carpet that is vacuumed on a regular basis will retain its color and texture far longer than the one that is left un-vacuumed for long periods of time. This will extend the life of the carpet and you could even get a few more years of wear out of it.
You could make your carpets last even longer by having them steamed cleaned every 6 to 12 months.
Call First Choice Carpet & Upholstery Cleaning today at (310) 374-1090 to schedule an appointment, request a FREE estimate or ask us a question.
Service Areas Include: Manhattan Beach, Hermosa Beach, Redondo Beach, Torrance, Hawthorne, Lawndale, El Segundo, Gardena, Lomita, Harbor City, San Pedro, Palos Verdes, Rolling Hills, Rancho Palos Verdes, Westchester, Culver City, South Bay and most parts of Los Angeles county.