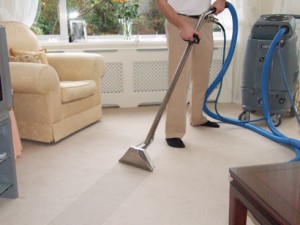 Carpet cleaning can be a difficult and time consuming task.  Most people are unsure where to begin or where to purchase the right products to clean their rugs and carpets without damaging them or fading the colors.
Hiring First Choice Carpet Cleaning Hermosa Beach will spare you all these worries and leave you carpet and area rugs looking new and smelling fresh as ever.
Professional Vacuuming
Before you have your carpets cleaned, it is a good idea to have them professionally vacuumed first.  Professional vacuum machines have a lot more suction than a household vacuum and will remove a lot of dirt, debris, and pet hair.  This allows for a more thorough cleaning than can just be achieved by steaming or dry cleaning alone.
Types of Carpet A Professional Can Clean
Professional carpet cleaners can clean both natural and synthetic carpets.  They have years of training and are experts in the products and machinery necessary to get your carpets looking brand new.  All the chemicals that they use are specially designed so that they will not damage or fade your rugs and carpets, but will still remove even the toughest stains.  There are several ways to clean carpets but the most common are either wet or dry cleaning.  Which method works best generally depends on the type of carpet that you have in your home.
Steam Carpet Cleaning
Carpet steam cleaning involves the use of high pressured steam that penetrates your carpet deep down to the roots of your fibers and frees dirt and debris trapped inside.  It is safe for most types of carpet.
Dry Carpet Cleaning
Dry carpet cleaning is pretty much exactly as it sounds.  It is the process of cleaning carpets without using any moisture.  This is usually chosen for more delicate carpets and rugs to prevent damage.
Your professional carpet cleaner will let you know which method will work best for your carpets, and whichever method is used your carpets will instantly look new again.  People will notice the difference and ask if you purchased new carpeting.
It is a well known fact that dirty carpet sustains more wear and tear damage than clean carpet.  Having your carpet regularly cleaned by a professional will keep your carpets looking new and lasting for years to come.  A good carpet maintenance schedule is to have your carpets professionally cleaned about twice a year.
Hire First Choice Carpet Cleaning in Hermosa Beach or call us today at (310) 374-1090 if you want to know more about our professional carpet cleaning services.
Carpet Cleaning Service Areas Include: Hermosa Beach, 90254, Manhattan Beach, 90266, Redondo Beach, Torrance, Hawthorne, Lawndale, El Segundo, Gardena, Lomita, Harbor City, San Pedro, Palos Verdes, Rolling Hills, Rancho Palos Verdes, Westchester, Culver City, and most parts of South Bay and Los Angeles county.